Panja Industries
---
H.I.T. Road Kamardanga, Ichapur West Bengal Howrah-711104 India
---
+919836033064 / +919433478595
---
panja_inds@yahoo.co.in, suvendu@panjaindustries.com
MAKE AN ENQUIRY
---
Blast Furnace Drill Shank Manufacturer in Howrah
---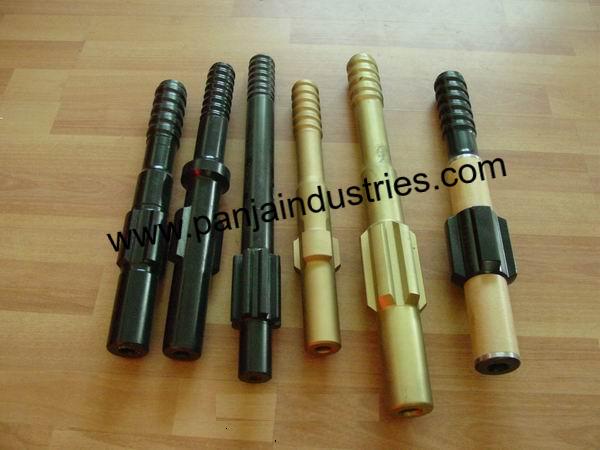 We are operating as a proficient manufacturer and supplier of Industrial Equipment. We are an engaged in manufacture various types high-quality Drill Bits, Shafts, Idlers & Rollers, Industrial Spares, Drill Shank and others since across more years. Drill Shank is highly demanded by our customers for its supreme finish quality.
The shank is the end of a drill bit grasped by the chuck of a drill. The cutting edges of the drill bit contact the work piece and are connected via the shaft with the shank, which fits into the chuck. In many cases, a general-purpose arrangement is used, such as a bit with cylindrical shaft and shank in a three-jaw chuck which grips a cylindrical shank tightly. Different shank and chuck combination can deliver improved performance, such as allowing higher torque, greater centering accuracy, or moving the bit, but not the chuck, with a hammer action.
Blast Furnace Drill Shank manufacturer using the latest engineering technologies and high-quality materials, we precision engineer these products and make these highly usable and durable. Features,
Optimum strength Quality
Dimensional Stability Quality
Abrasion and Corrosion Resistance
Market leading Quality
High-performance quality
Specifications:
Shank Sizes - H22 x 108 & H25 x 108
Threads - R22 / R25 / R28 / R32
Lengths - 255 mm to 1830 mm
Panja Industries is a Blast Furnace Drill Shank manufacturer company in India. We are manufacturer and supplier of wide range Blast Furnace Drill Shank for our customer as per their specifications.